Mike Green "GREENY"
President and Founder of Collegiate Consultants on Drugs & Alcohol
For over 30 years, Greeny has presented to more than 2,000 campuses and professional sports teams nationwide in an effort to make drug and alcohol awareness and education an integral part of every student's life. He is a recognized leader in the field, who has earned the respect of both his colleagues and students through his straightforward approach and educational techniques to the subject.
Green's background of athlete, coach, and educator gives him the know-how to connect to today's youth. His firsthand experiences as a recovering alcoholic of over 40 years gives him the credibility to honestly relate to the dangers drugs and alcohol pose for many students. He has made it his life's work to help young people avoid the perils of abuse, and because Green is an inspiring and dynamic speaker, the audience not only sits up and listens, they buy what he is selling.
Green serves as a consultant to the student affairs and athletics departments of numerous notable universities, including: the University of Alabama, Boston College, Florida State University, Pennsylvania State University, Princeton University, Brown University, Hobart College, and Columbia, as well as the Pittsburgh Pirates baseball organization.
Greeny has also provided expert testimony in numerous court cases and most noteworthy was chosen to give expert testimony before the United State House of Representatives Select Committee on Narcotics Abuse and Control in 1987.
Green developed drug and alcohol programs for New Jersey High Schools at the request of NJ senator Bill Bradley. He also produced programs for the medical societies of both New Jersey and Virginia, and for professional sports teams, including the Philadelphia Flyers.
Green has also produced a series of videos which include many of the innovative and now famous "think before you drink" techniques as demonstrated during actual presentations.
Greeny has appeared as a featured guest on various television programs, including A.M. Philadelphia and People are Talking, as well as having interviews published in The Chronicle of Higher Education, Coach, Athletic Management, Scholastic Coach, The Rattle (Theta Chi) and hundreds of campus papers.
He is listed among the Outstanding Young Men of America in 1988 and was added to the ranks of West Chester University's Distinguished Alumni in 1992. Most recently Green has been inducted to the West Chester University Killinger (football) and Sturzebecker (Distinguished achievement in health and sciences profession) Halls of Fame in 2008.
Greeny has competed and coached at both the high school and college levels. As a collegiate defensive lineman, he received All Pennsylvania Conference and All State Honors, and a try-out with the Philadelphia Eagles. Green was high school Athletic Director and Division II defensive line coach at West Chester University. Green taught physical education at Yeadon High School and the Devereux Foundation while also spending time as the Drug and Alcohol Counselor at West Chester University before starting Collegiate Consultants.
Green earned his Master of Education Degree at West Chester University in Health and Physical Education in 1983 and Bachelors of Science at West Chester in 1974. Green is a 1969 graduate of Great Valley High School.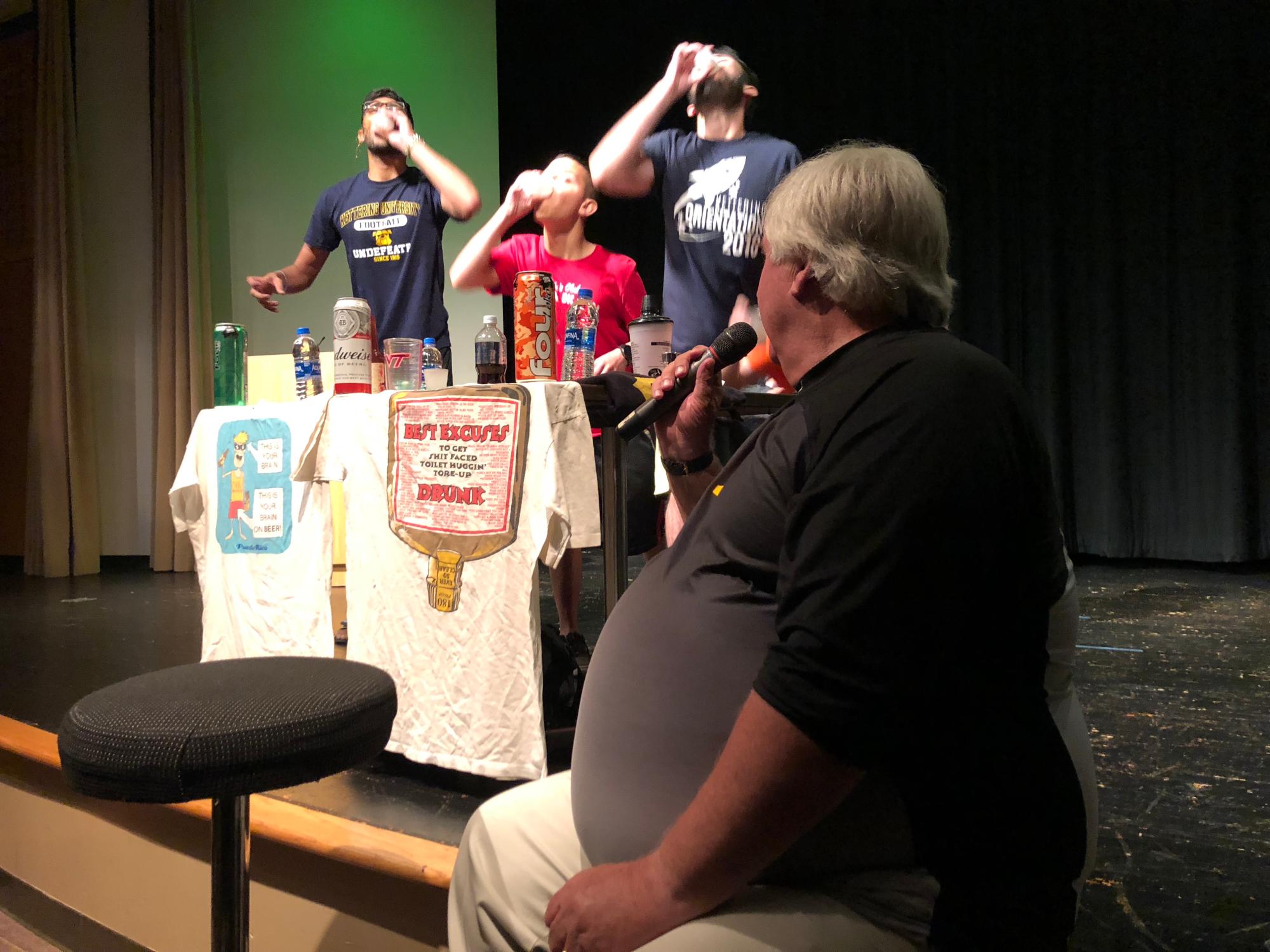 "Thanks for all you have done for FSU Athletics!"
Bobby Bowden – Longtime Florida State Football Coach
"You've been an MVP for the Statesmen... You have made us stronger where it really matters."
Mike Hanna – Longtime Hobart College Athletics Director